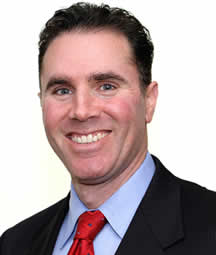 Rich Kligman, Superb Custom Homes founder and owner, is a third-generation builder. He grew up learning about the building industry from his father, Al Kligman, and carries on his philosophies to this day, focused on customer-oriented design, superior service, and exceptional value.  Rich also carries on his values of a strong work ethic, integrity, and honesty. With over twenty five years of experience in Luxury Custom Home Building and Remodeling in the Metro Detroit Area, Rich has built a reputation for excellence, integrity, customer satisfaction and long-lasting relationships. To better support his customers, Rich is also an associate real estate broker and provides real estate services through his brokerage firm, Encore Real Estate. 

Rich is a strong supporter of the home building industry. He has served as Past President of the Home Builder's Association of S.E. Michigan (Michigan's largest local HBA), Secretary of the Home Builder's Association of Michigan, and is an active member of the Board of Directors at local, statewide, and national basis.  As well, he has led and participated in many committees, in an interest to strengthen the home building industry,  assist those interested in careers in building,  and support the needs and concerns of both custom home builders and his customers.

Rich graduated from Michigan State University with a Bachelors Degree in Building and Construction Management. He is a dedicated family man who enjoys spending time with his wife, Anna, and his three  children.